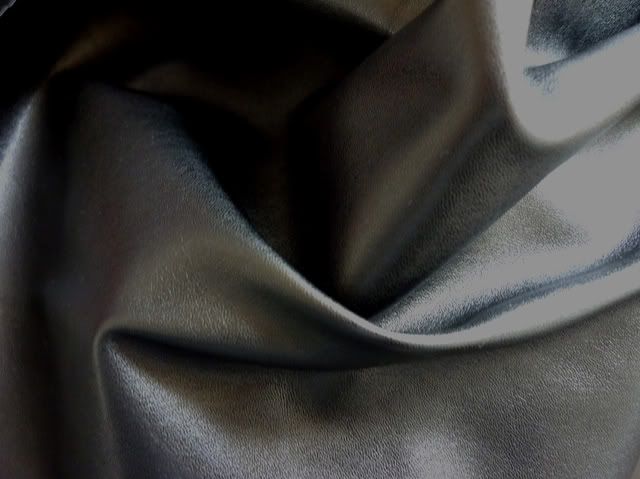 Sleeves.
I'm in love with Margiela and when I saw his fingerless gloves my heart skipped a beat. Obviously I can't buy them as I'm participating in
the Free Fashion Challenge and besides that I wouldn't even be able to afford them anyways. So I decided to make them myself with
some black leather that I had lying around. It's super easy to make. I don't do patterns etc. as I was never schooled in that field yet I'm
guessing that my genes hold a certain aptitude to tailoring as there have been a lot of tailors in my family. Thats' why my explanations
are sometimes a bit confusing as I myself don't really know what I'm doing! I hope the visuals are clearer.
_take a piece of leather and wrap it around your arm
_pin the areas that need to be cut off in order to have the shape that you need
_draw a line with garment chalk and cut about 2cm from there just to make sure you don't cut it too small
_fold the top and the bottom inwards
_cut a hole where your thumb would stick through