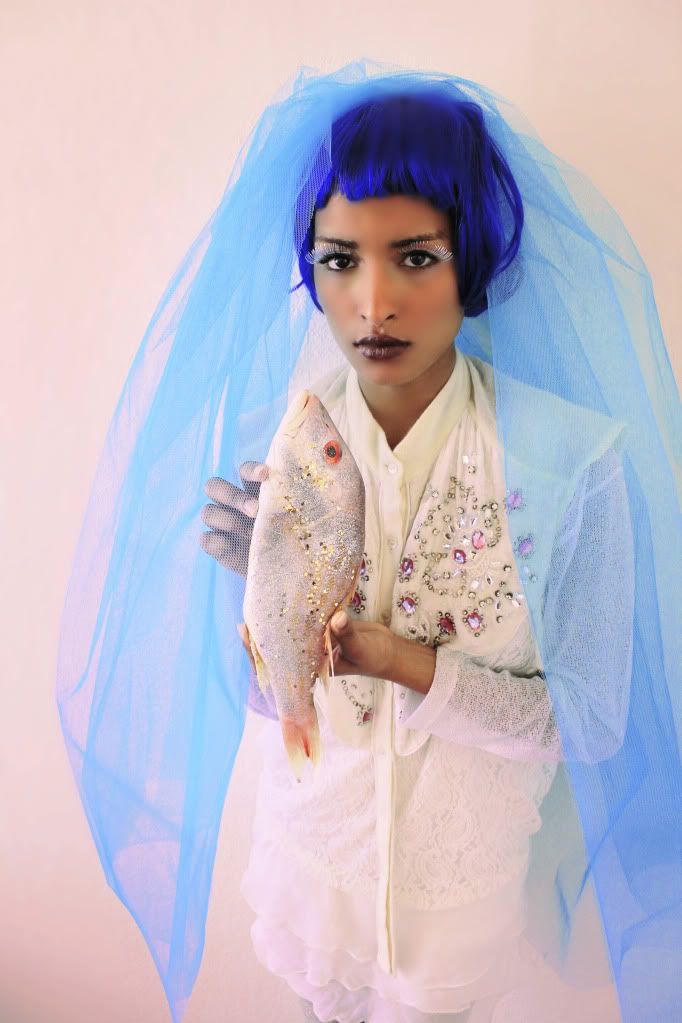 Liebesfisch.
Introducing the brand that Elfi Seidel created, based on me.
We got an assignment from school to create a brand based on
someone else in your class. Elfi created the starting points and
from there we continued together. This image is one from a
shoot that we did for our fictional magazine. Yes. It's a real fish.
Photography__Elfi Seidel
Styling__Suzanne van Heerde
Model__Reena Giasi